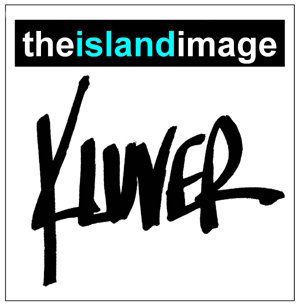 Over 80 guests were in attendance Saturday, June 18, for an open studio show hosted by photographer and artist David Kluver at his Kluver Artworks Studio in Laguna Beach.
Kluver is known primarily for sepia fine art images of island landscapes and his work with corporate brands. Six framed art pieces from Kluver's new series "Aloha Sessions 2011" were sold and a raffle was held to benefit Generation Give; focusing on an orphanage in Haiti.  The artist says he plans to travel to Haiti later this year and deliver the funds to the orphanage himself.  "To be able to see the faces of those we are helping, especially the children, is very important to me, " Kluver said.
Half of all art sold from Kluver's website or from his Facebook page "The Island Image" in July will go to Generation Give. To purchase art, visit www.theislandimage.com.